Let's design your dream library!

We invite you to join us on our journey as we continue to revitalize libraries, making them vibrant, accessible, and indispensable hubs of knowledge and community engagement. 
Our dedicated and passionate team is the driving force behind our commitment to transforming libraries into vibrant, community-centric spaces. Each member of our team brings a unique set of skills, expertise, and experiences to the table, creating a dynamic and collaborative environment where creativity flourishes and challenges are met with enthusiasm. Our collective knowledge spans various disciplines, including library science, technology, design, and community engagement.
Our interior design expertise can help you save time and effort in the planning process, whether it's about modernizing your library or designing a brand new one. Together, we can shape the future of libraries and empower generations to come.
Contact our experienced interior designers when you want to modernize your library or build a new.
"We are library people"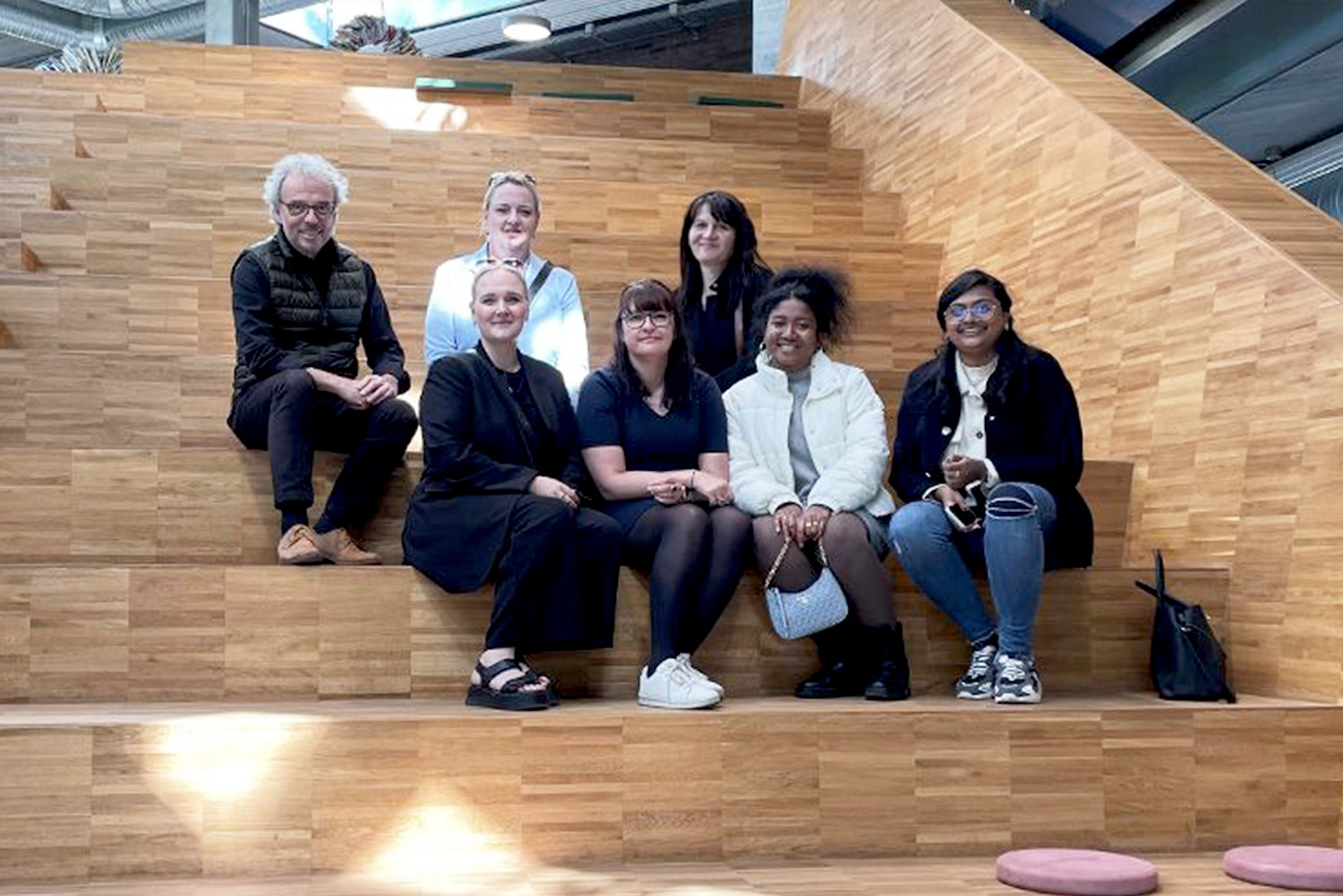 Library design
We generate, facilitate and formalise ideas and turn them into interior plans, themes, furnitures and cost estimates.
Our competences:
Consultation
Collaboration with libraries, architects, contractors, etc.
Customised interior solutions
Reuse or update of existing furniture
Development of special designed furniture
2D/3D interior plans with descriptions of functions, materials, colours, surfaces, etc.
Comprehensive project management including regular meetings and supervision during installation
Inspiration
Libraries are our passion, and we love to inspire and challenge you to think innovatively, sharing our knowledge and exploring possibilities together.
Our competences:
Knowledge of relevant references, with the option to arrange contacts
Extensive understanding of contemporary and future libraries (layout, user trends, library activities, branding, logistics, etc.)
Familiarity with all types of libraries (public libraries, academic libraries, school libraries and company libraries)
Expertise in understanding and implementing new trends (new furniture categories, colours, materials, graphics, navigation, movement mapping, etc.)
Significant international experience