Total solution provider 1
The process from A-Z

With strong project management skills in place, we can handle any kind of projects from complementing existing installations to interior design of new super libraries and community hubs. Our aim is to be a close partner and a source of inspiration, throughout your journey towards a brand new or refurbished library.
With streamlined processes in place, we transform creative ideas into products and concepts, and project plans into unique solutions. All delivered and installed on time and to specification.
Through 6 solution-provider stages, we aim to design and deliver the best libraries – always.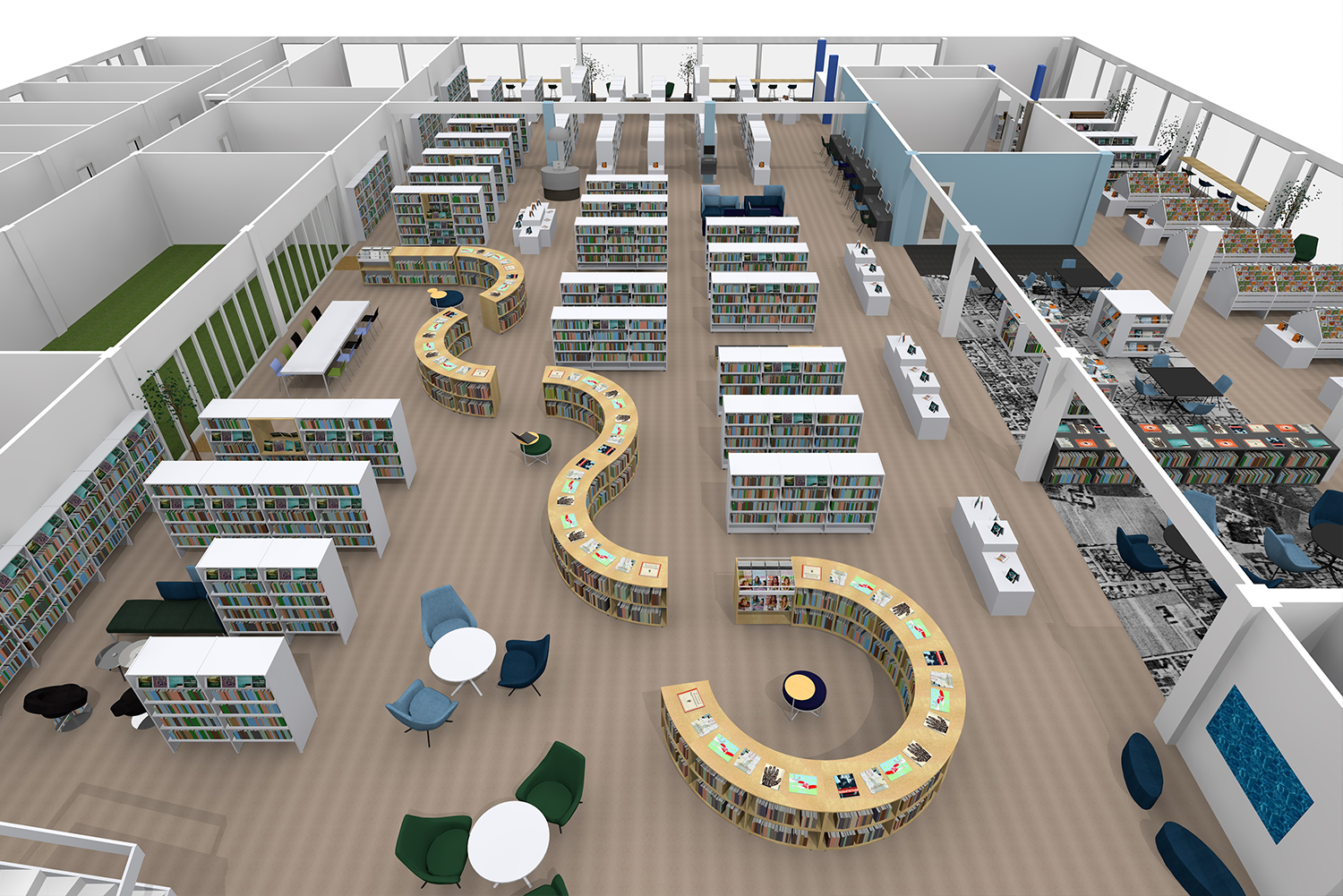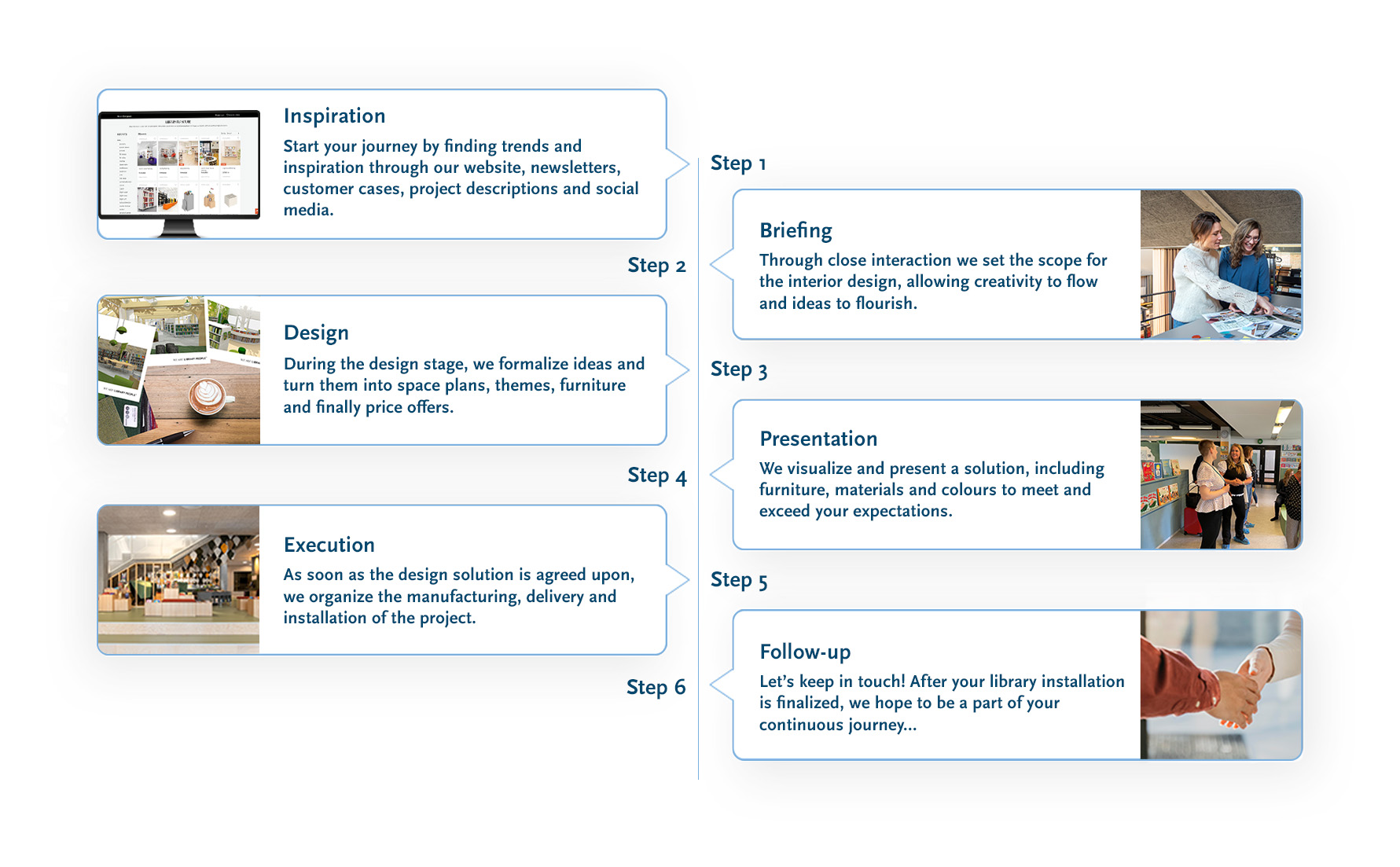 Total solution projects
In all of our projects, we adhere to our 6-step total solution provider model, commencing by delineating the interior design scope based on the customer's desires and requirements.
Subsequently, we craft the individualized design, present it to the customer, and execute the final solution. We take immense pride in our captivating library projects, where we oversee the entire process from inception to completion, fostering a robust and enduring rapport with our clients, enabling them to rely on our services for many years to come.
The structured nature of this process ensures maximum efficiency and seamlessness, yielding distinctive and diverse libraries replete with unique interior styles, library furnishings, and design themes.
Be inspired by our projects where we have applied our total solution provider model.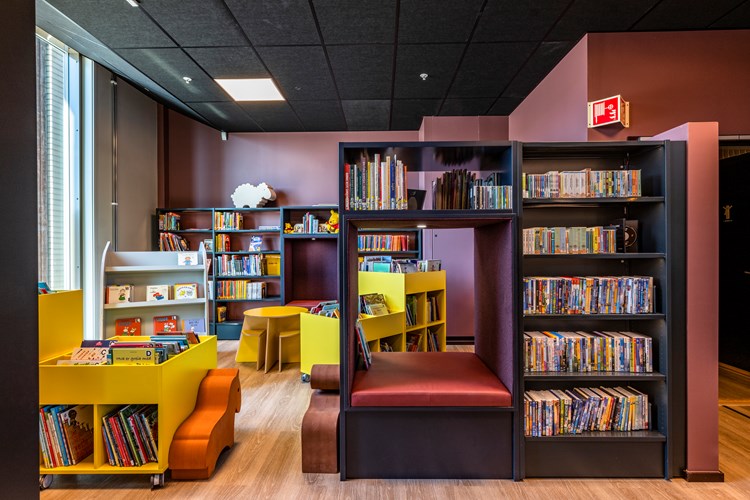 Skiptvet Library, Norway
Elements like air, light and warm colours have been a focal point to make the community's new meeting place in Skiptvet as inviting as possible.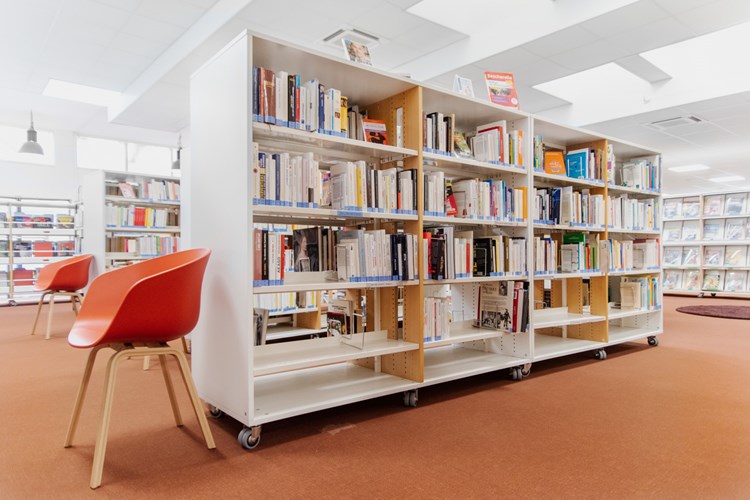 Verrières-Le-Buisson Library, France
The municipality of Verrières-le-Buisson was able to save more than a third of the planned investment by using furniture which could be upcycled or reused. 

Interested in working with us?
During a project cycle and our 6 solution-provider stages you get in touch with our sales consultants, interior designers, product developers, customer service people, installation partners and more.
Our professional team is ready to transform your ideas into finished concepts.