40th anniversary
16 August 2022 / Company news
We are celebrating our dear and loyal colleague
Ove Grosen, Holsted Denmark, can celebrate his 40th anniversary on 16th August at Lammhults Biblioteksdesign A/S.
Ove started working for us when he was only 24 years old. His first position was working in the production as a blacksmith. Throughout the years, he has carried out a wide range of tasks across the entire organization and worked in more than 25 countries.
Ove is part of our product development department. During his long career, he has managed tasks within product development, testing, and implementation of new products as well as complaints and supervision. In recent years, Ove has also worked as a janitor at the company.  
Ove is an efficient and competent employee who knows the company thoroughly. He has always shown enormous commitment and loyalty to customers as well as business partners and has been one of the great forces behind the development and success of the company.
Privately, Ove lives in Holsted with his wife Susanne.
We will gather colleagues and closest family to celebrate Ove's anniversary.
"Ove possesses a tremendous knowledge about our products and how to install them. He will show up any time of the day and help local installers on large instalments at home and abroad. He will do anything to make sure we have a satisfied customer. When it comes to instalments, Ove is able to communicate in many languages and is a true example of where there is a will there is a way."

Mikael Kjeldsen, CEO
"I am so grateful for all the people I have met along the way, and all the exciting projects and materials I have been in contact with. It is nothing short of exceptional to see the development that has happened in the libraries over the last 40 years. I am so happy to have been a part of that."

Ove Grosen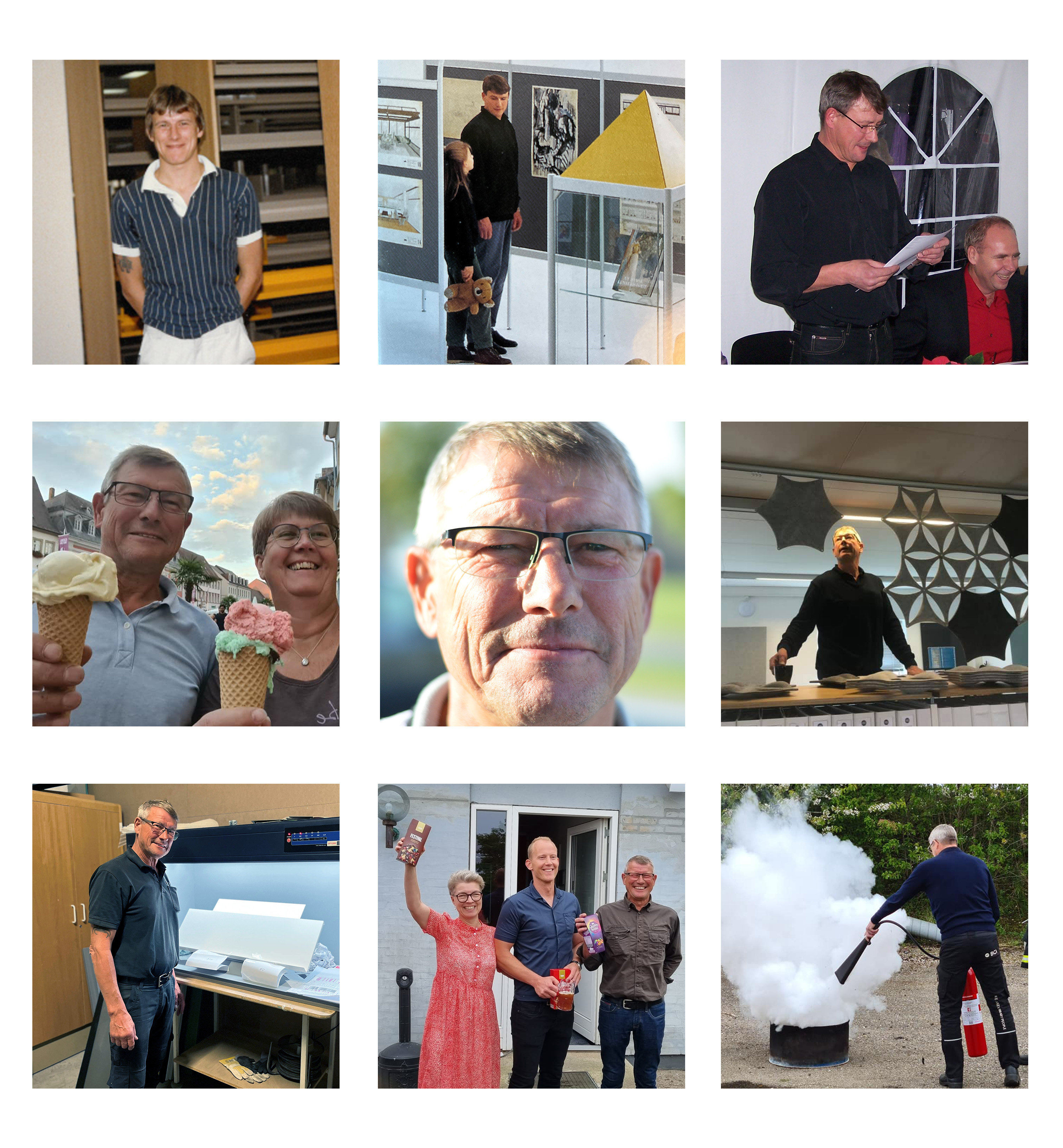 Facts
Age: 64
Date of employment: 16 August 1982
Work areas: Blacksmith, product development, installation, machine setup, complaints, supervision, quality assurance, ad hoc maintenance tasks
Travelled in more than 25 countries for work
The go-to-guy of the whole company
Private: Married to Susanne and has two children