Library design process
Our tried and trusted approach
With streamlined processes in place, we transform creative ideas into products and concepts, and project plans into unique solutions. All delivered and installed on time and to specification.
Through 6 process stages, we aim to design and deliver the best libraries – always.
The structured nature of our process ensures maximum efficiency and seamlessness, yielding distinctive and diverse libraries replete with unique interior styles, library furnishings, and design themes.
Our aim is to be a close partner and a source of inspiration throughout the journey towards a brand new or refurbished library.
See examples of how our team work with design, find out who we are and how we can inspire you by sharing our knowledge and our network.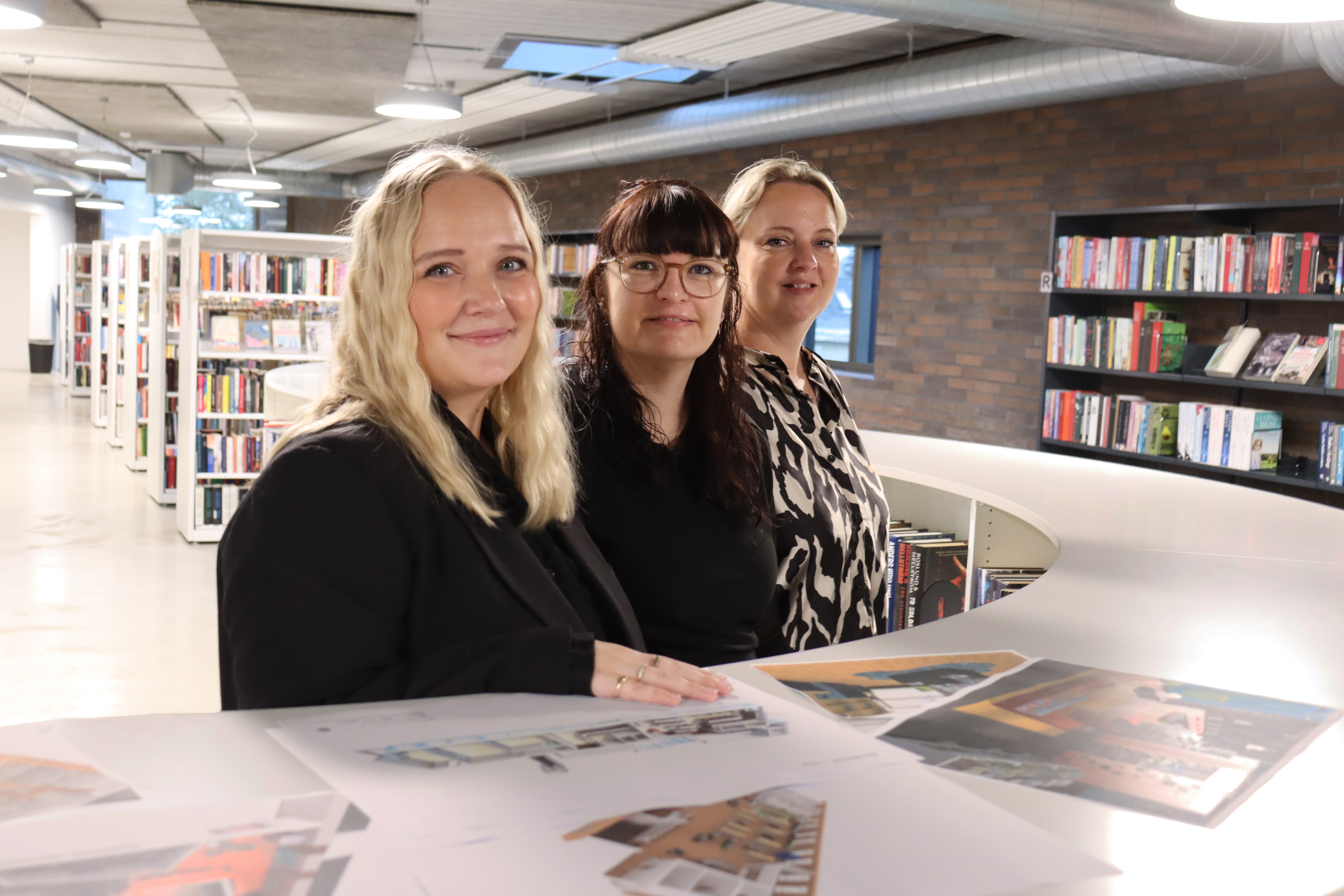 A comprehensive guide to library interior design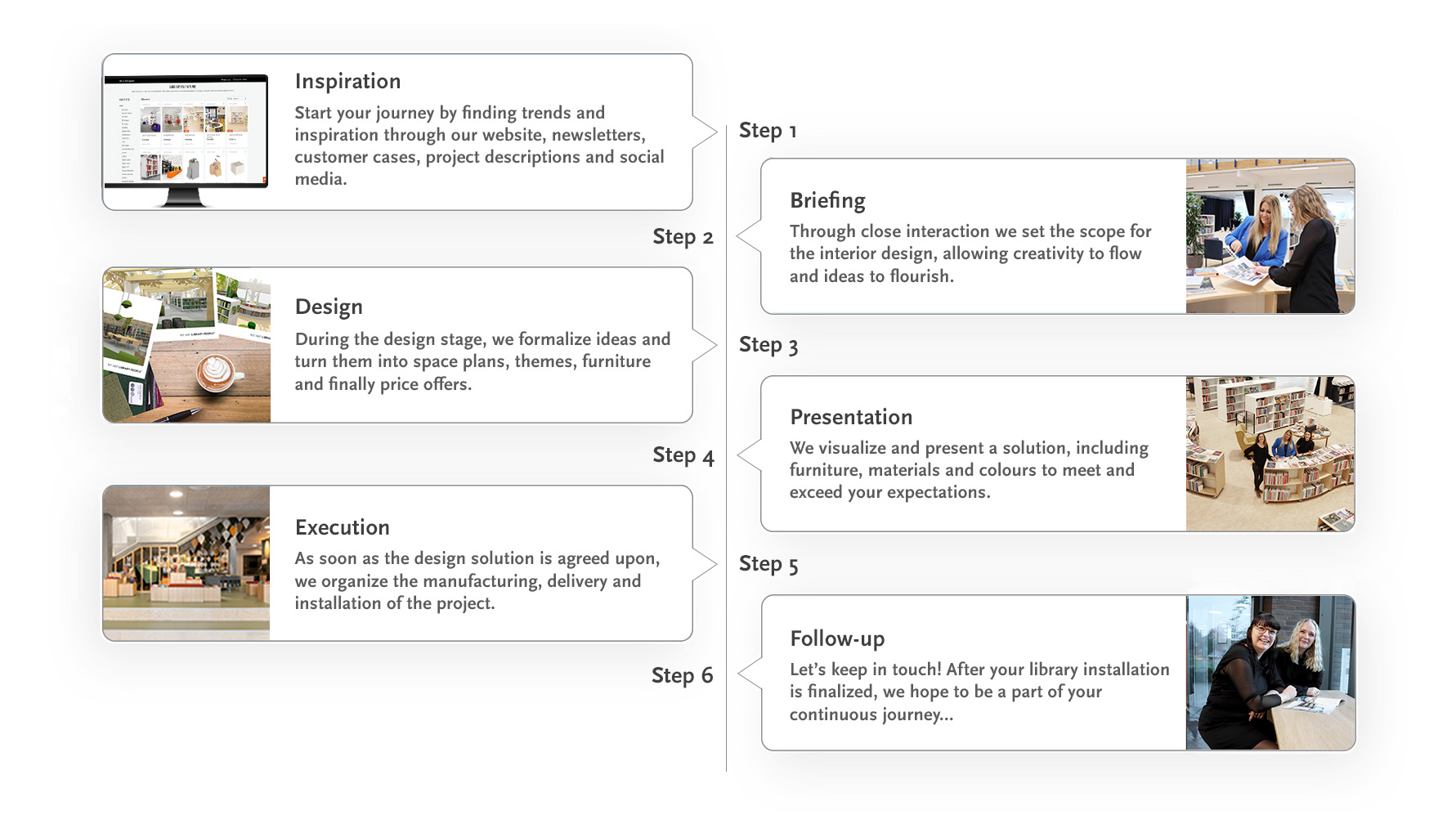 Project examples
A well-defined process for interior design helps to ensure that the project is completed on time and within budget, that the design is functional and aesthetically pleasing and that the project is executed safely and efficiently.  
The flow of these stages can be customized based on the needs of the projects.
Be inspired by projects where we have applied our process.
Skiptvet Library, Norway
Elements like air, light and warm colours have been a focal point to make the community's new meeting place in Skiptvet as inviting as possible.
Verrières-Le-Buisson Library, France
The municipality of Verrières-le-Buisson was able to save more than a third of the planned investment by using furniture which could be upcycled or reused. 

Interested in working with us?
During a project cycle and our 6 design stages you get in touch with our sales consultants, interior designers, product developers, customer service people, installation partners and more.
Our professional team is ready to transform your ideas into finished concepts.