Library interior design - part of our DNA

Established in 1929, Lammhults Biblioteksdesign A/S is part of Lammhults Design Group, a company listed on the Stockholm stock exchange. We spend over seven companies in Belgium, Denmark, France, Germany, Norway, Sweden and United Kingdom and work with professional dealers that have been involved in library design across the world for several decades.
The library of today is not just a collection of books or a place to study – it is a space for multicultural contacts, digital enlightenment, creation, imagination and discovery.
Embracing all these, Lammhults Biblioteksdesign A/S has evolved into a dynamic provider of total design solutions to libraries and other public spaces, working hard to create tomorrow's library, today. Our core competence lies in meeting individual requirements in terms of design and development.
Our committed, enthusiastic, and energetic team empowers us to provide an unparalleled service, assisting in optimizing your library's potential. Our longstanding reputation has been forged through years of attentive client collaboration, leading to the introduction of innovative solutions in the market.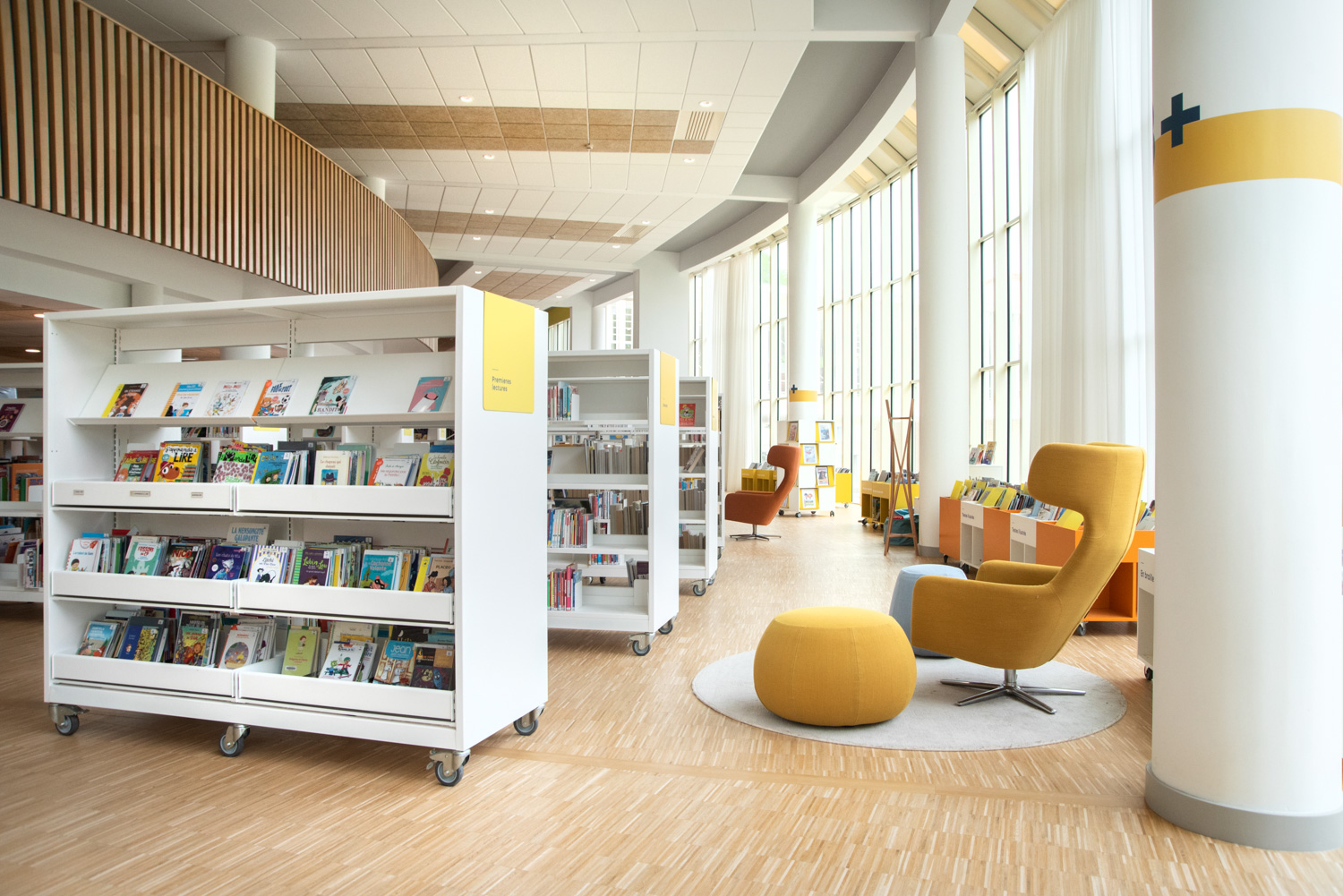 Individual furniture design

Our broad range for library furniture and accessories covers many needs. It is however our speciality to design and produce special and unique solutions, and our project solutions are driven by the user suggestions and market research. Thus, our core competence lies in meeting individual requirements in terms of design and development. Irrespective of the scale of your project, we consistently bring a high level of commitment and professionalism to the table. We collaborate closely with you to grasp your requirements, ensuring that our products consistently surpass your expectations in every aspect.
We complement our design solutions with a unique portfolio of furniture brands produced within Lammhults Design Group, offering the highest quality of Scandinavian design. We collaborate with prominent furniture manufactures in Germany and throughout Europe.
Vision and values
We serve the global market with a complete offering of creative and trend setting shelving and furniture solutions. We design award winning public libraries, academic libraries, school libraries, company libraries and specialist library environments.
Keeping abreast of the changing and challenging scenarios facing the 21st century library, we strive to make libraries a focal. More attractive and successful experience for all communities, constituents and individuals.


Our values:
International mindset
Collaboration for results
Customer's success
Sustainable future
Design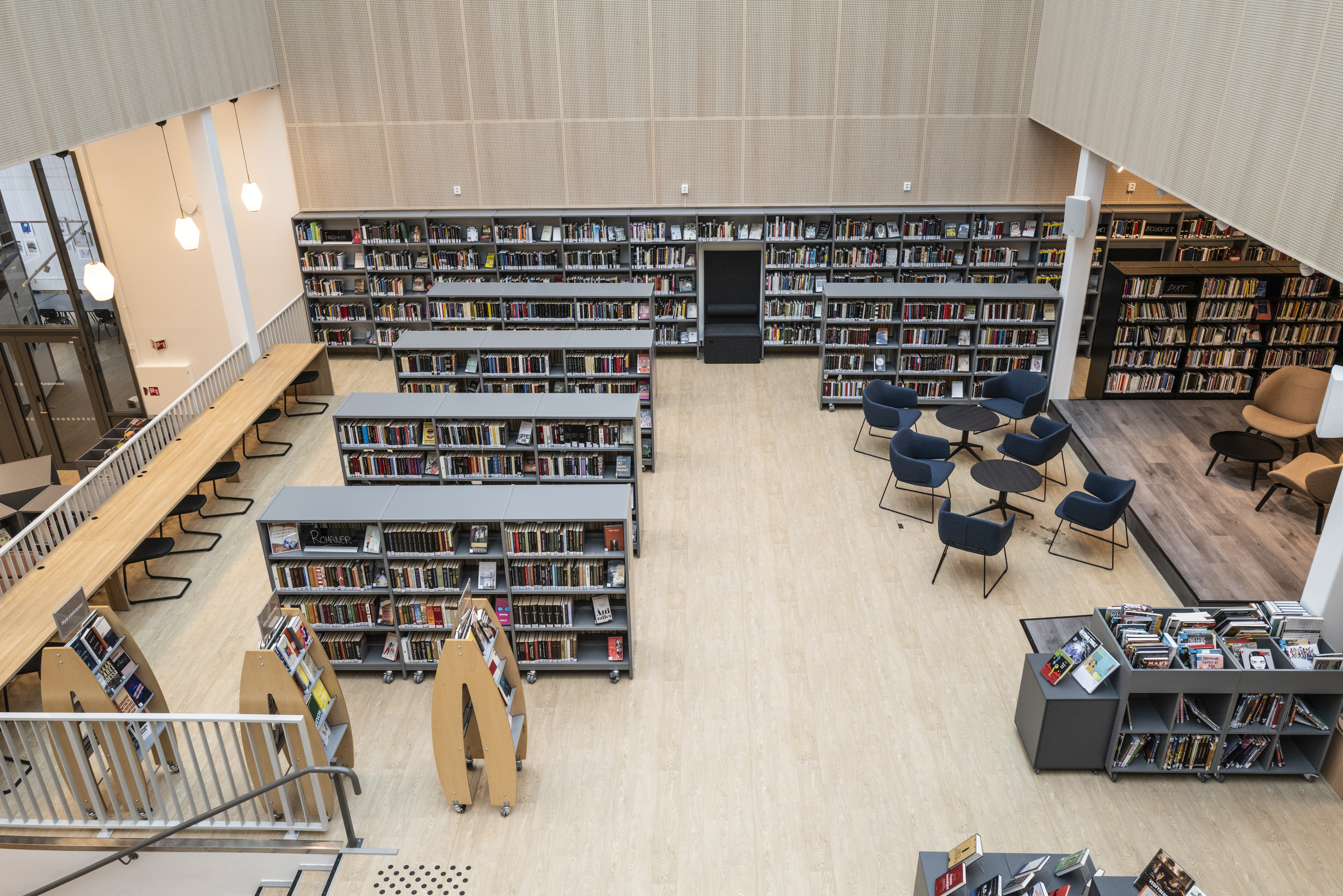 Our products and brands
The BCI brand embodies a wide-ranging, library-oriented product portfolio. Our collection comprises a number of well-known shelving systems such as 60/30 Classic steel, Lingo and Uniflex as well as a unique range of counters, browsers, book trolleys and much more. See the ultimate guide to our library furniture.
Our Eurobib Direct webshop offers easy access to a broad range of contemporary furniture and complementary accessories for libraries and other public spaces. Fast delivery, easy assembly and excellent customer service is our trademark for Eurobib Direct. The webshop products can be purchased directly on our website and are recognized by the prize tag and shopping cart.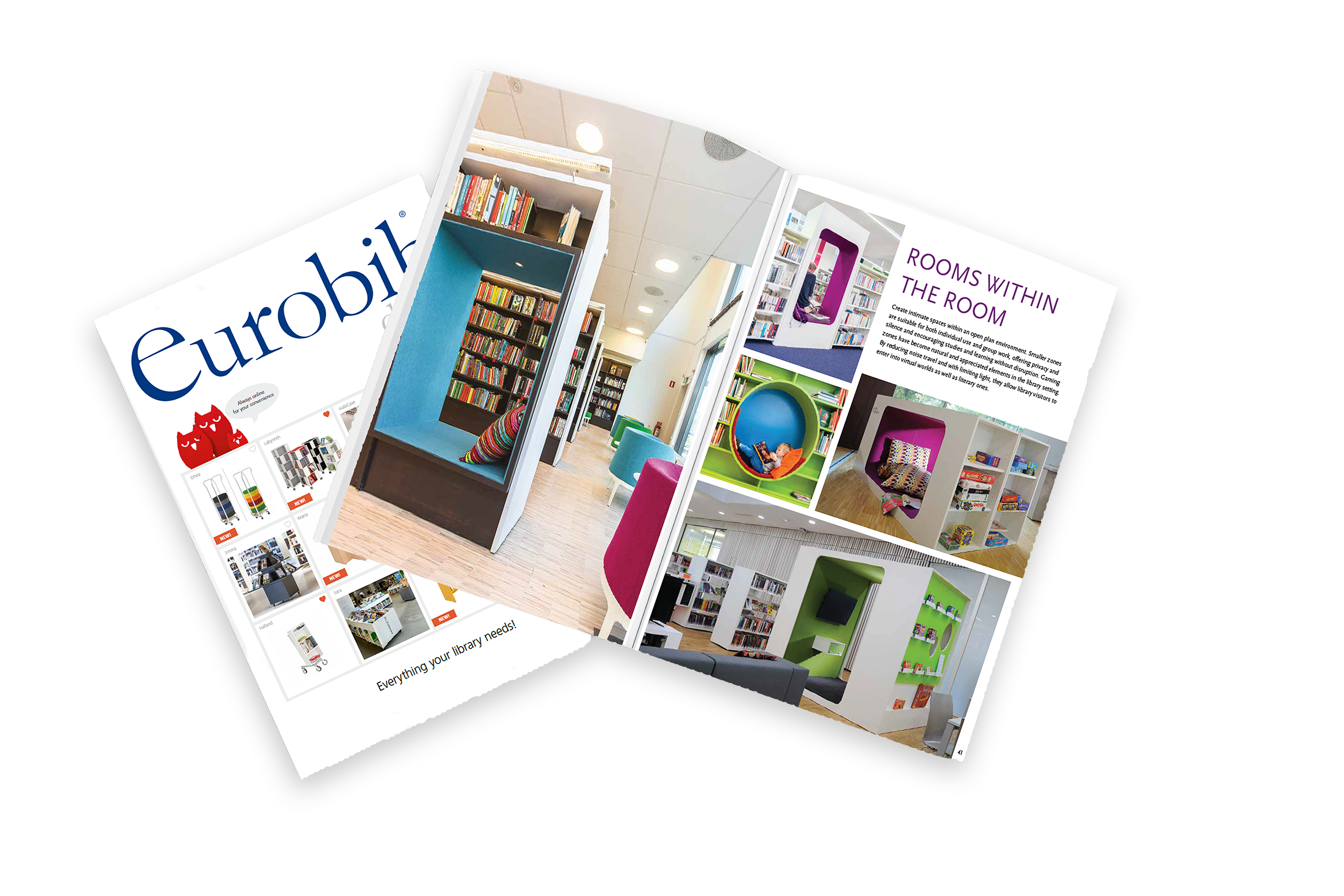 Download our catalogues

Find everything your library needs.
See our catalogues filled with our deep assortment of library related products and inspirational library projects all over the world.