Next Library at Dokk1: Embrace the future of libraries
Next Library Festival sparks innovation, collaboration, and green environments
The Next Library Festival was held 14th-16th May in the picturesque city of Aarhus, nestled along the shores of the Bay of Aarhus. Dokk1 serves as the perfect backdrop for this extraordinary event, where visionaries, thinkers, and change-makers from around the world come together to shape the libraries of tomorrow.
With this year's three themes "Sustainable Development Goals", "Democracy" and "Play" our international team took part in the festivities as partners where more than 350 participants from 25 countries were invited to join our hands-on workshop about biophilic library design and HAPPY PLACES.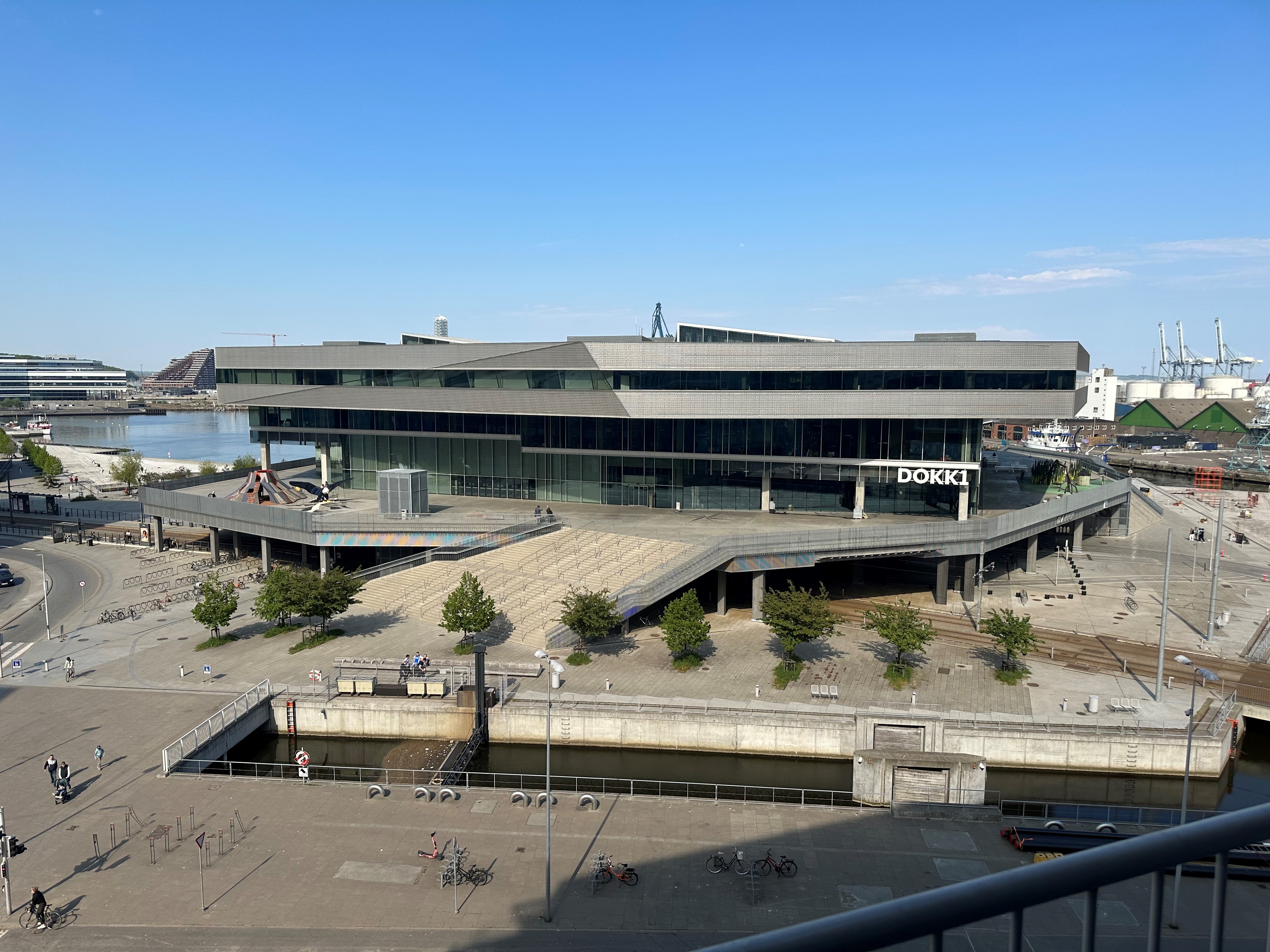 Next Library 2023
Discover a world of knowledge and imagination

Since 2009 Aarhus Public Libraries have hosted biennial Next Library Festivals. In 2015, the festival marked the international opening of Dokk1 in Aarhus, a world class library that has won "Public Library of the Year 2016" (IFLA award) and IDA 2017 Gold Award. This awe-inspiring library is not only a haven for library enthusiasts but a dynamic meeting place for community engagement, embracing the evolving needs of the modern world.
Enter the Next Library Festival, a groundbreaking event that brings together librarians, educators, technologists, and cultural enthusiasts from all over the world. The festival serves as a catalyst for libraries worldwide, propelling them into the future by fostering community engagement and championing lifelong learning so that libraries remain vibrant, relevant, and indispensable in our modern age. As the world continues to evolve, and we are constantly faced with new challenges, the Next Library Festival stands as a testament to the power of libraries to adapt and transform, ushering in a new age of knowledge, connection, and discovery.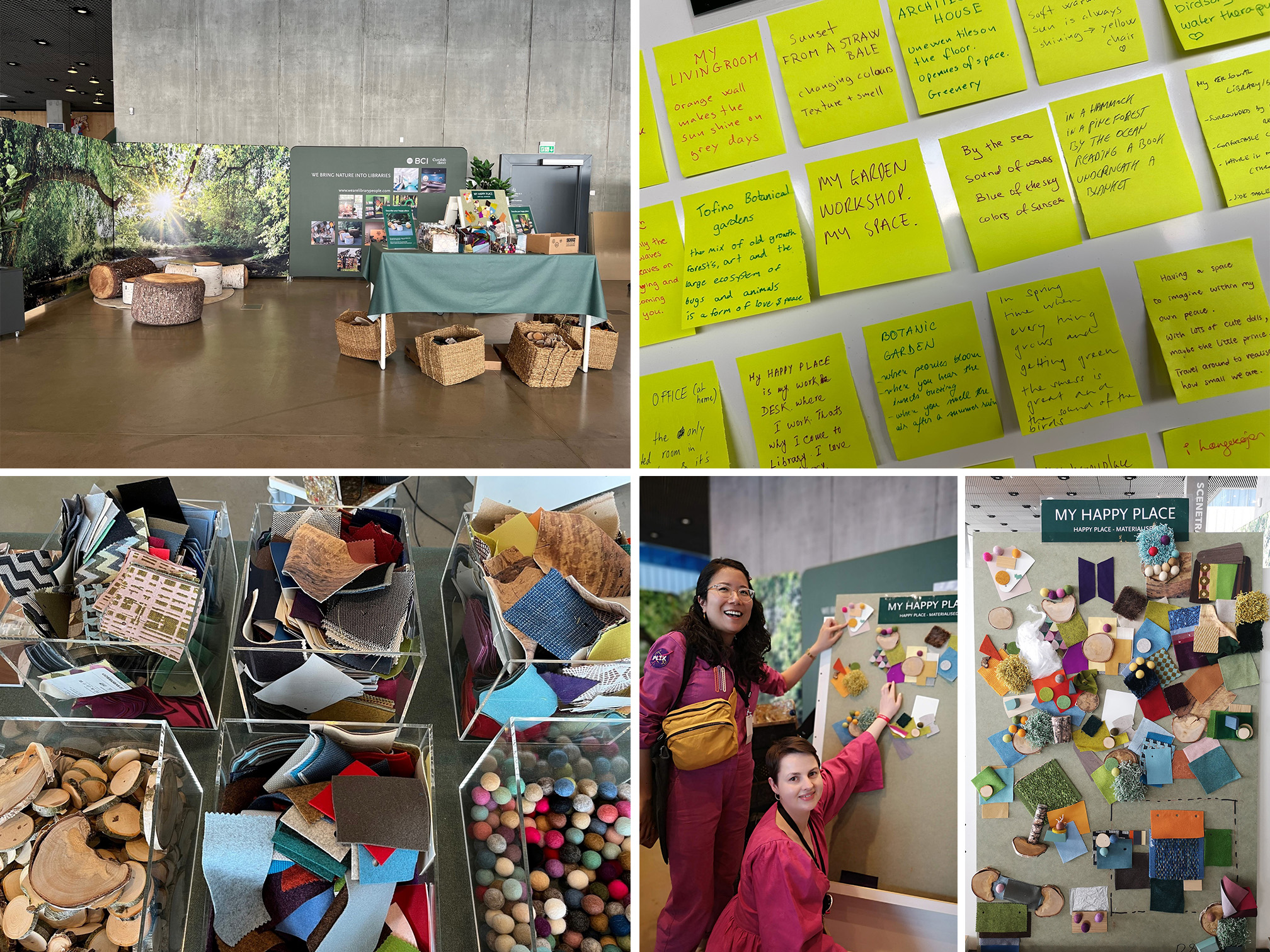 We bring nature into Dokk1
Workshop with focus on HAPPY PLACES and biophilic design


Three of our colleagues from our Danish and Export team attended the festival and had a stand based on the concept of biophilic design, which recognizes the innate human connection to nature and the profound impact it has on our well-being.
As a library interior design company committed to innovation and fostering well-being, we invited visitors to embark on a journey where literature and nature intertwine, creating an enchanting and rejuvenating experience for all. By integrating natural elements into our library spaces, such as nature inspired products, natural light and natural materials and patterns, we seek to create "happy places" where visitors can find solace, inspiration, and a deeper appreciation for the natural world.
We were happy to discover that biophilic elements and nature inspired themes were a prominent factor for almost everyone describing their HAPPY PLACE. We found out that more than 65% chose a place outside, directly in nature, while HAPPY PLACES indoors almost all had a view/or element of nature. The results support research made by Sustainable Architect Oliver Heath that shows that living elements or views onto nature can increase well-being by 15% and applying biophilic design to offices leads to 13% improvement in well-being.

"Every morning, I start my day with an ice cold bath on my balcony. The cold water gets my circulation going and trains my body to breathe in a specific way to handle stress. It's my happy place because it helps me relax and deal with general life challenges."
- Visitor at the Next Library Festival 2023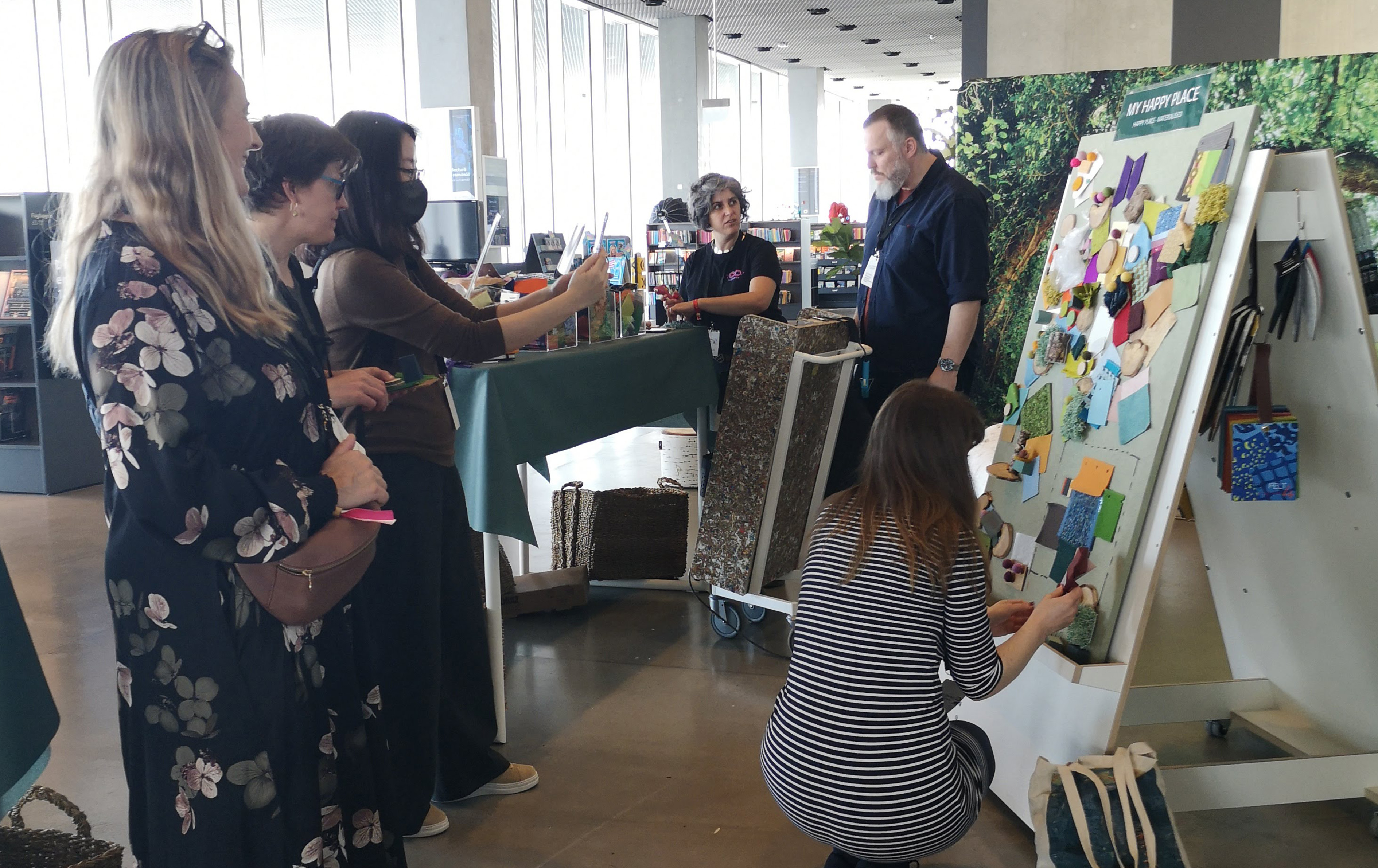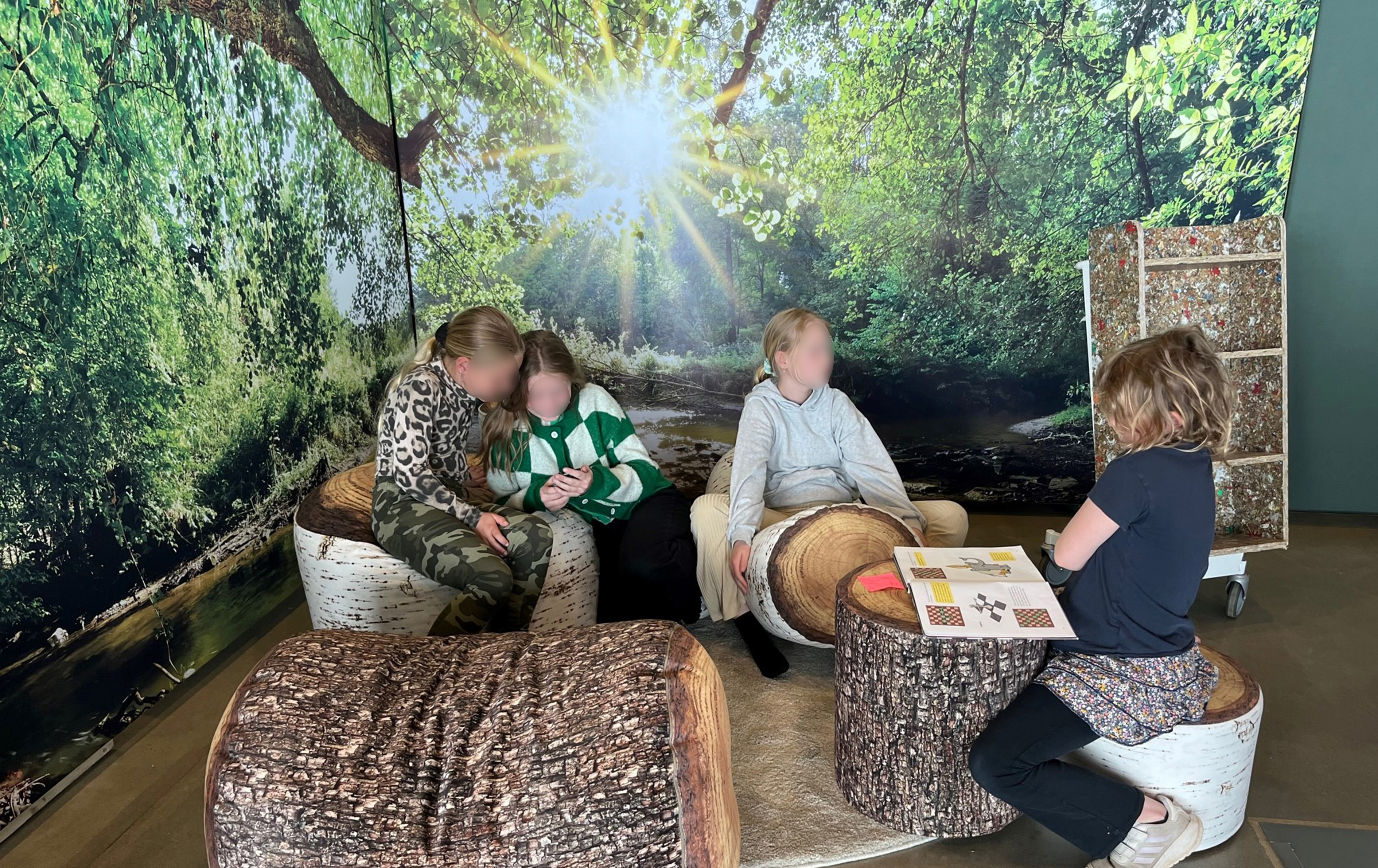 The HAPPY PLACES categorized with post-its included beaches, lakes, gardens, porches, etc. When talking about HAPPY PLACES indoors, our respondents often combined them with certain colours or shades rooted in nature – and thereby involving a biophilic aspect.
Another distinguishing feature of the HAPPY PLACES was the sense of privacy, memories, and personal spaces. Often, we associate biophilic design with something visible that can be seen. However, our workshop shows that the biophilic approach and references to nature can also arise from sound, touch, or smell – for example the smell of the ocean, the feeling of light breezes through the window or the sand beneath your feet.    
Furthermore, we asked our guests to pick materials to describe their HAPPY PLACE to put on a mood board. Several of the chosen material textures and patterns were rooted in nature while the colours were dominated by green, blue, and brown. The selection of materials resembling everyone's HAPPY PLACE led to exciting dialogues about the design of libraries and the choice of furniture materials. Moreover, these choices naturally had a sustainable angle.

"My happy place is at the beach. I love the sound of the ocean waves, the wind blowing through my hair, and the sand beneath my feet."  
- Visitor at the Next Library Festival 2023

How we work with biophilic design
By bringing nature into libraries, we aim to make our interior designs...
evoke a sense of nature through materials, colours, textures, shapes and patterns.
embrace the effect of natural light in the interior design and furniture settings.
include furniture and accessories which supports the biophilic thesis.
frame biophilic settings by using nature-themed graphics.
bring life to nature and magical worlds inspired by books.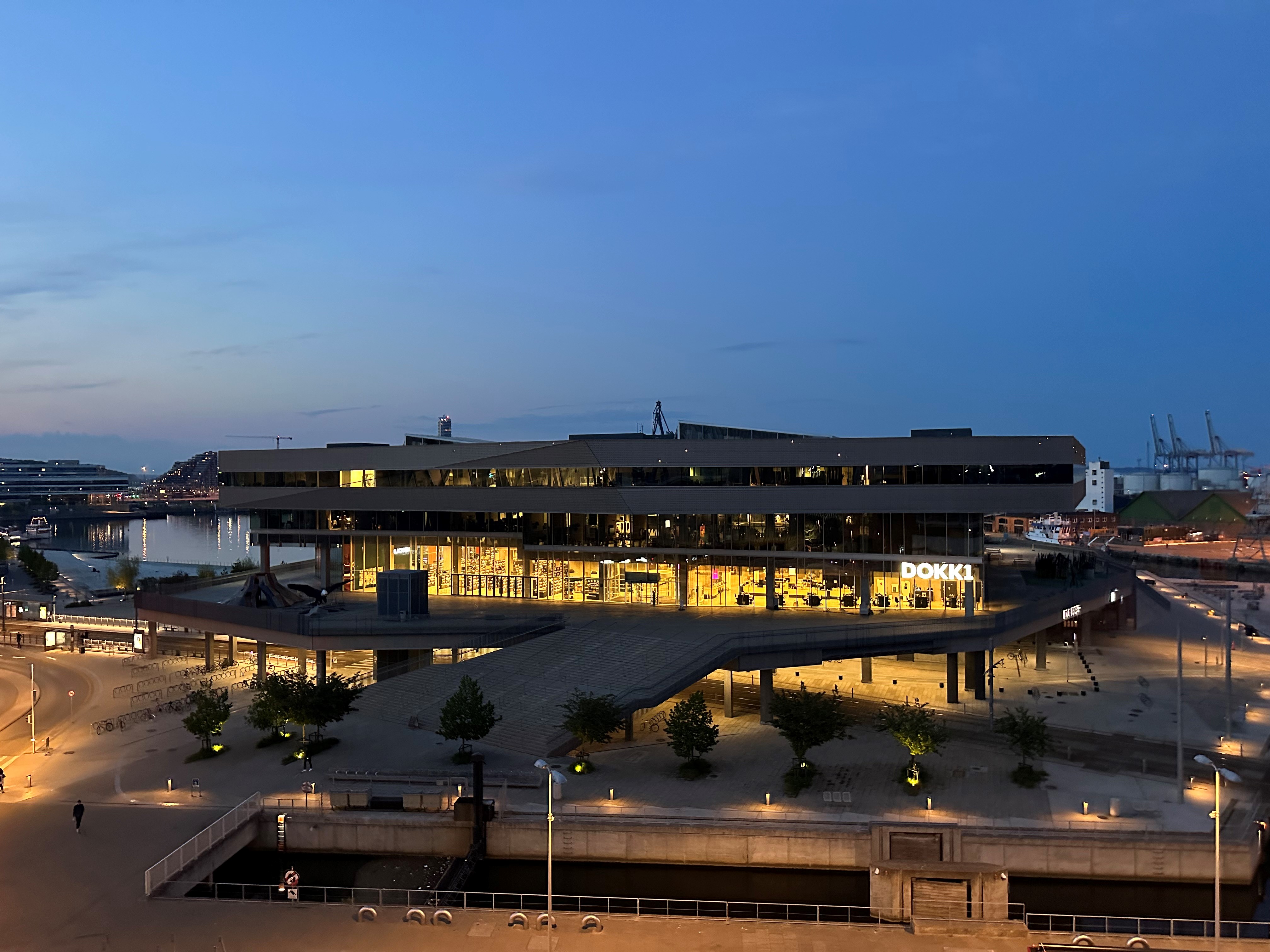 Sustainability and biophilic library design
When we engage in library design and refurbishment projects, sustainability is a key pillar in our thought process. We collaborate with our clients to promote sustainable development and contribute to a greener society for the present and future.
Biophilic library design which is inspired by nature positively influences mental health – and simultaneously sustainability. It is equally important for us to provide a wide range of products and interior design solutions that are based on circular design, responsible sourcing, and sustainable manufacturing.
We design all of our projects with longevity in mind, and we often reuse existing elements, products, and equipment to update interiors. Upcycling products can give a new life to a space and if reused with care, can add an element of fresh familiarity to an environment.
We have completed several projects that demonstrate our commitment to sustainability by providing innovative upcycling solutions for pre-loved products. This approach often saves budgets while reducing the carbon impact of disposal to landfill.
Our future work
Through our participation in the Next Library Festival, we strive to nurture a profound connection between nature, literature, and personal well-being. By immersing visitors in the tranquility of biophilic design and inspiring them to explore the wonders of nature through literature and library interior design, we hope to create HAPPY PLACES where people can find solace, inspiration, and a deeper understanding of the world around them.
Our workshop has confirmed that nature elements and biophilic design are essential for our well-being and the way we work with library interior design.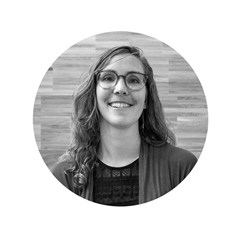 Interior designer at Lammhults Biblioteksdesign, Unni Iwanczuk, who has designed more than 200 public libraries and school libraries in Scandinavia and other parts of the world, says:
"We have received fantastic input on the Next Library Festival. Input that we can use to work even more purposefully with people's well-being in libraries. We believe a nuanced approach to biophilic design will be beneficial for future public spaces."
We hope to take part in the Next Library Festival over the next years and will continue our work with biophilic trends and design in the years to come.
Please contact us if you need help with your library interior project or have any questions.
 
We bring nature into libraries
> See some of our nature inspired projects
Inspiration
> Selection of products used on our stand