Cushions
Imaginative furniture for the library

Cushions come in many colours, sizes, and materials and can easily be adapted to the interior of the library. They are suitable for all visitors as moveable and transportable seating or as an aesthetic supplement to the general library inventory.
Sit, play, build or lift – the sky is the limit.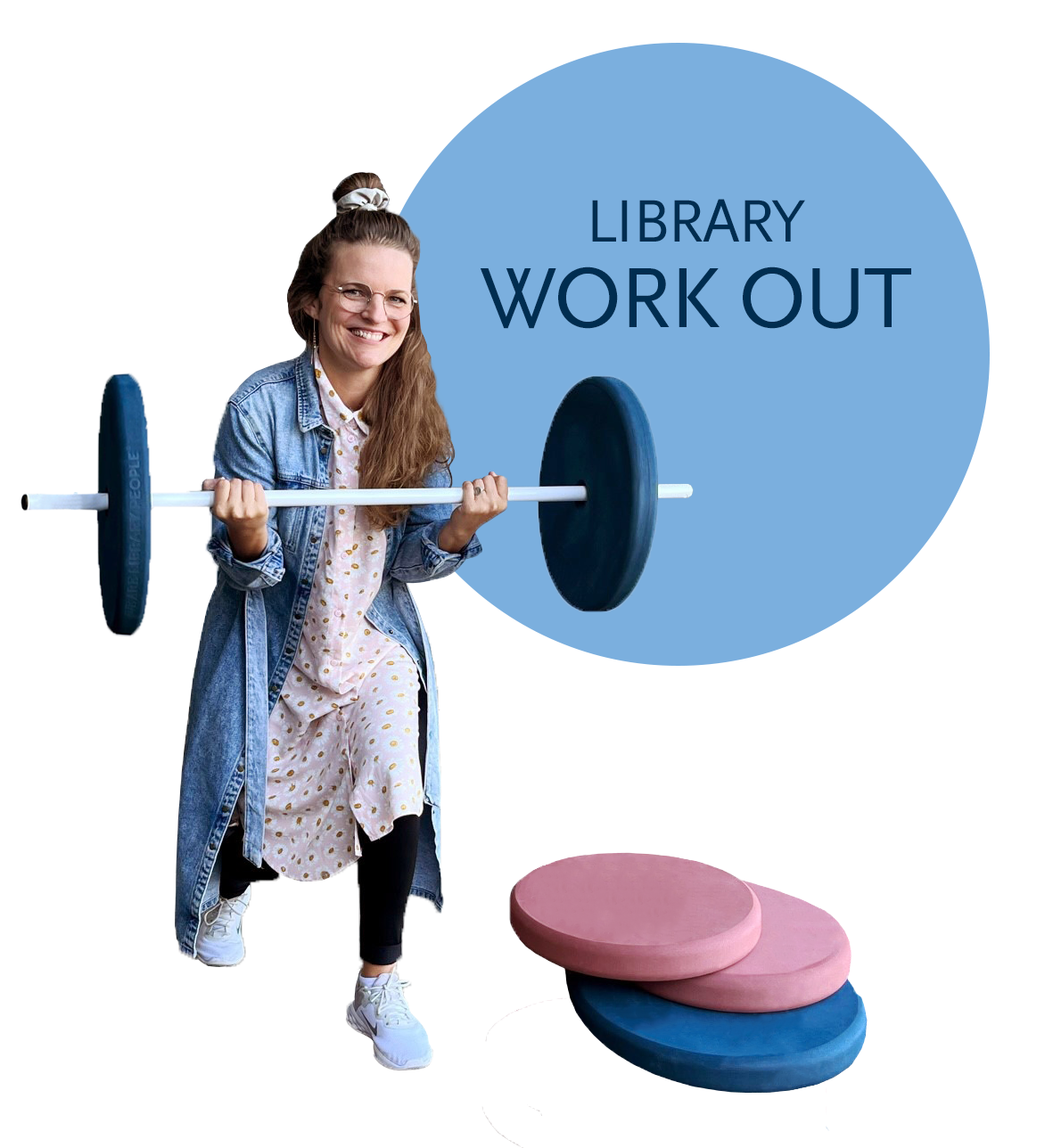 5 tips
How to use your cushions
Weightlifting, playing, or decorating?
The sky is the limit!
Our cushions are suitable for many purposes and occasions. Here are 5 tips on how to use your cushions in the library.
See the cushions in the libraries
Katrinebjergskolen, Aarhus, Denmark
""The cushions help create many more seats in our library, and we can bring the pupils together for different activities. A cushion also helps to create small zones, making it easier for the pupil to define their working area."
- Louise Bro, Learning Advisor, Katrinebjergskolen
At Kathrinebjergskolen in Aarhus, Eva cushions have been chosen in green and blue colours. The cushions are used in different places in the school library, for example, on the reading stairs by the window where a lot of daylight comes in. Or in the small cozy reading caves around the library where the children can sit quietly and undisturbed while reading a book.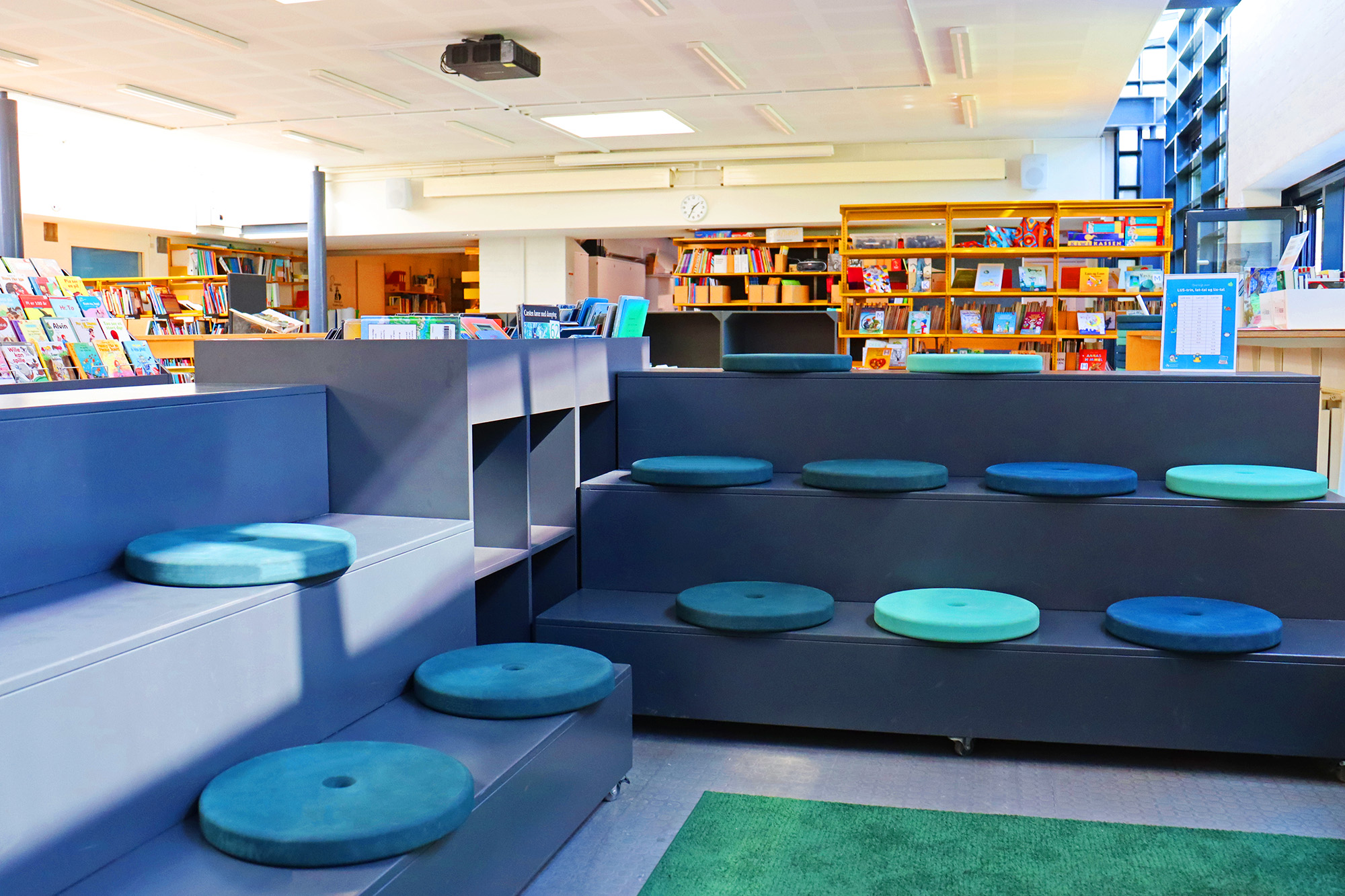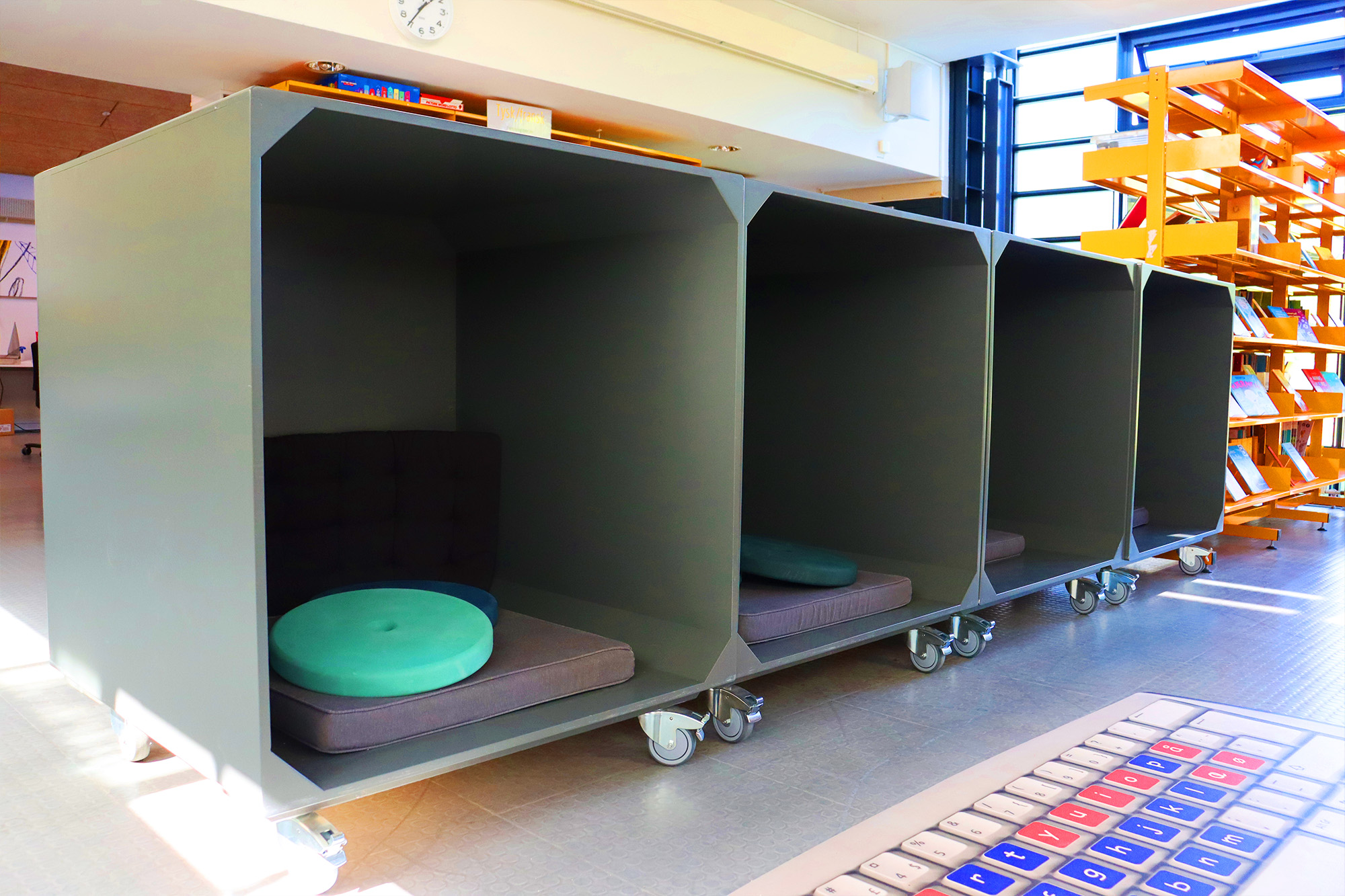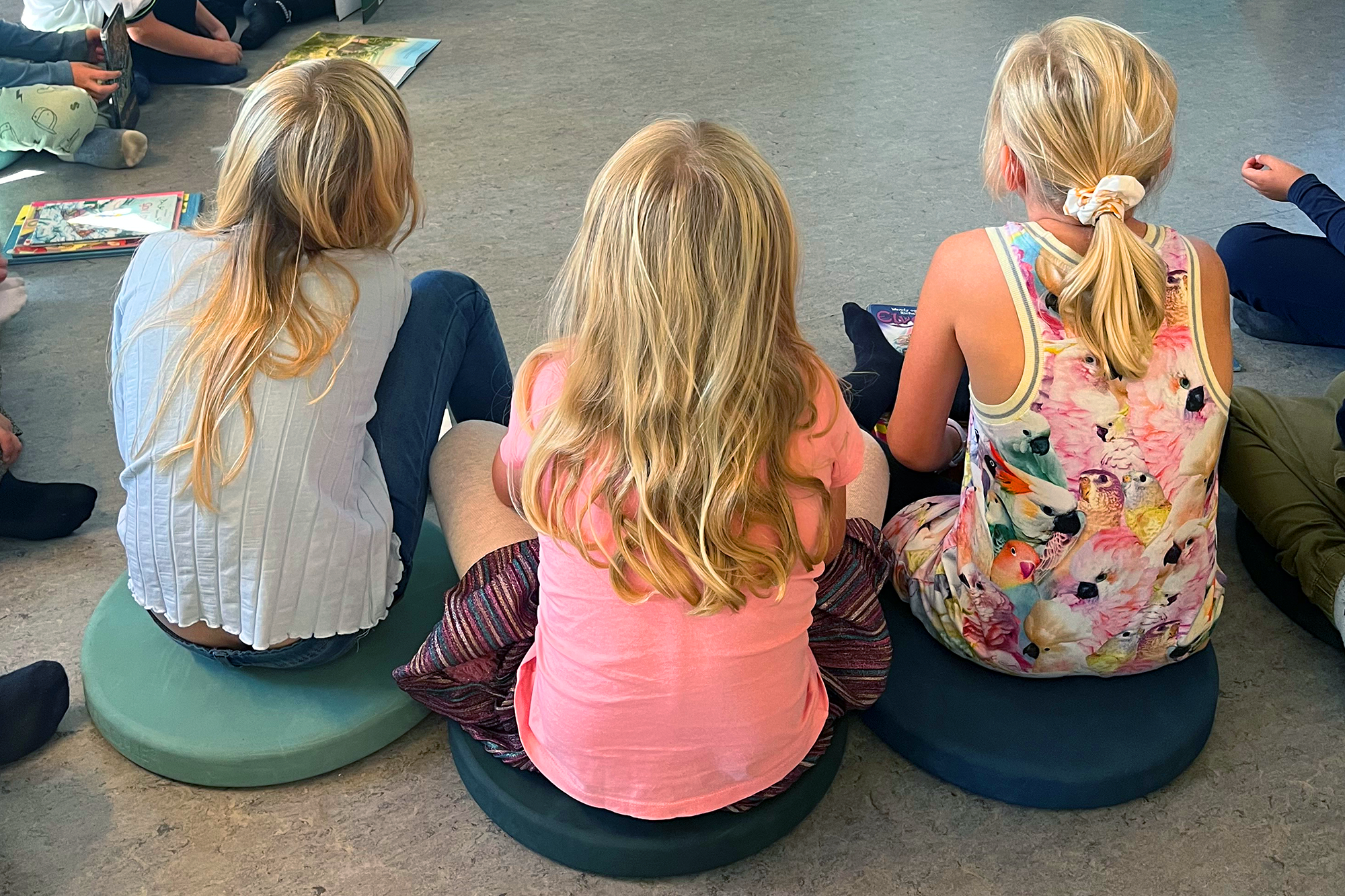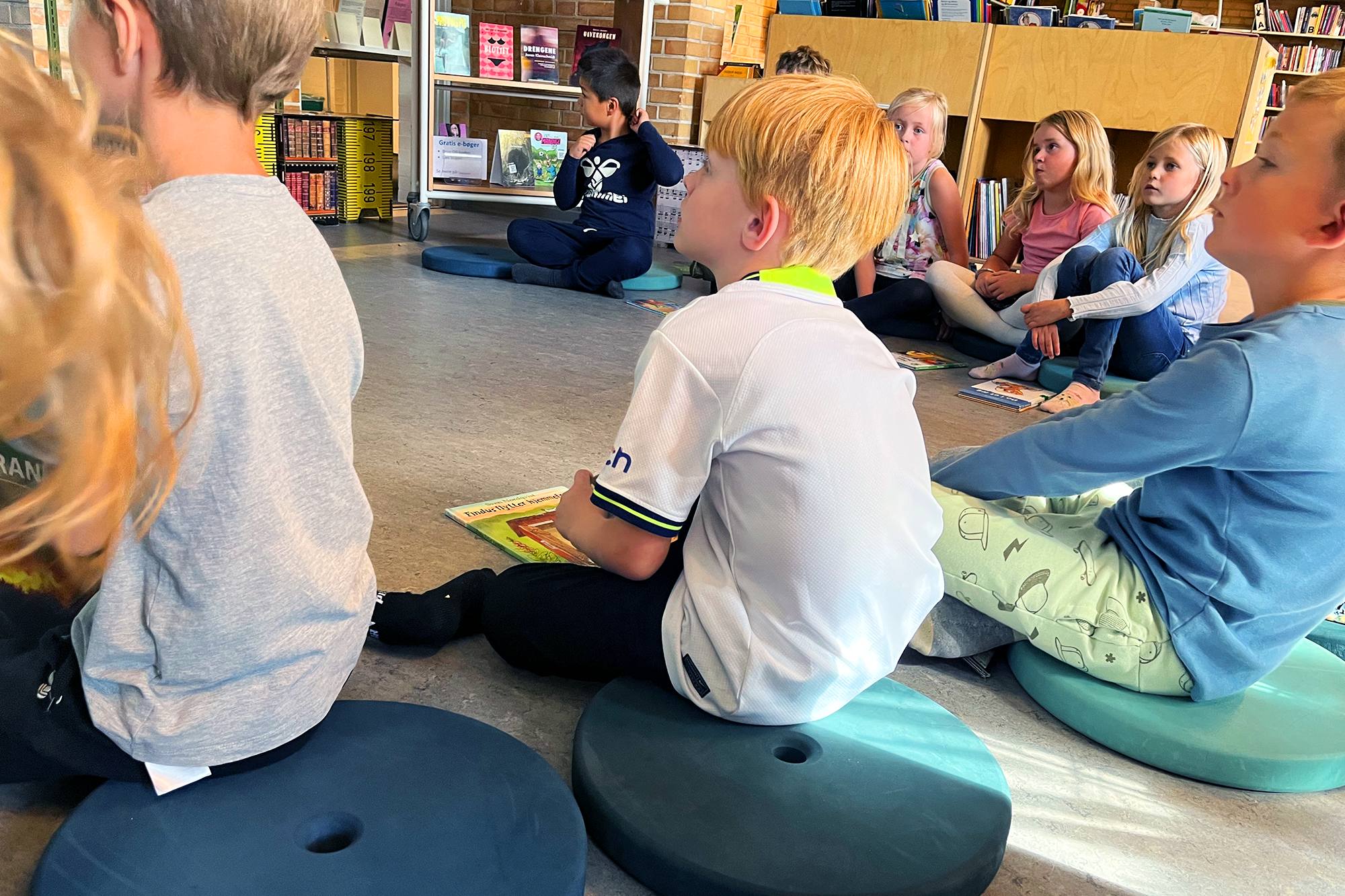 Haderslev Realskole, Denmark
"We are very happy with the cushions, that we found. The durable material ensures that the children can sit on the cushions, and the practical hole in the middle makes it easy for all pupils, no matter the age, to tidy up after themselves. The trolley is easy to store away, which is nice, when you do not have that much space."
- Tina Vad, Teacher, Haderslev Realskole
Haderslev Realskole uses the Olivia and Eva cushions to set the scene for weekly sessions in the school library. The sessions are used to increase pupils' interest in literature and their desire to read. The cushions help to create zones, when many pupils are gathered in the school library at the same time.