Chaligny Public Library, France

Public libraries
Completed 2010

Chaligny Public Library, France

Public libraries
Completed 2010

Chaligny Public Library, France

Public libraries
Completed 2010

Chaligny Public Library, France

Public libraries
Completed 2010

Chaligny Public Library, France

Public libraries
Completed 2010

Chaligny Public Library, France

Public libraries
Completed 2010

Chaligny Public Library, France

Public libraries
Completed 2010

Chaligny Public Library, France

Public libraries
Completed 2010

Chaligny Public Library, France

Public libraries
Completed 2010

Chaligny Public Library, France

Public libraries
Completed 2010
Playing with traditions
La Filoche is the name of a recently opened media library in the Moselle and Madon urban district, in the surroundings of Nancy. The name now unites the past with the future since it is also the historical name of the site.


The 1,850 sqm large building is the outcome of an ambitious project of urban planning and industrial rehabilitation. The territory identity is carefully preserved, and yet clearly modernized as industrial styled architectural elements are integrated
to the original façade.


With its dedicated areas for multimedia and the toy library, La Filoche media library has a two-level structure. The interior design combines wood with industrial materials. The play areas for children are bright and awash with colour, and the rest of the library is transparent, light and airy. The Classic Steel Shelving System has been enhanced with multi-coloured acrylic end panels.


subscribe to our newsletter
stay updated with the latest library news
Products used at Chaligny Public Library, France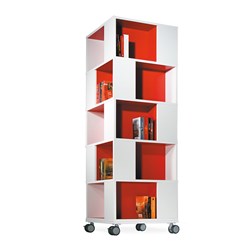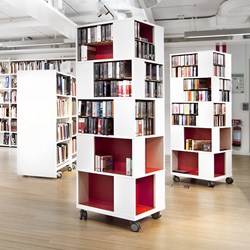 Labyrinth Display Tower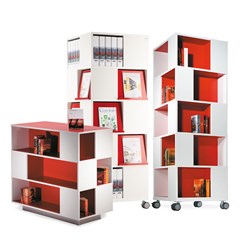 Labyrinth Series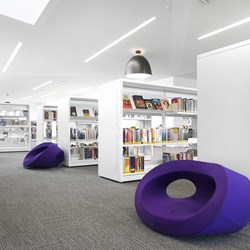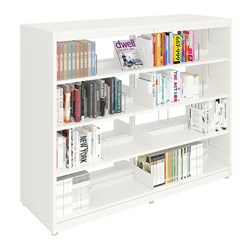 60/30 Classic Shelving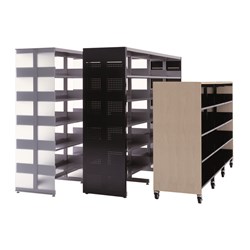 Panels for 60/30 Classic Shelving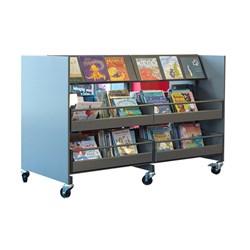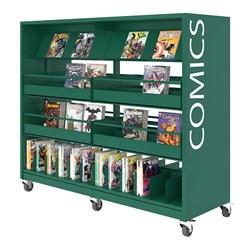 Functions for 60/30 Classic Shelving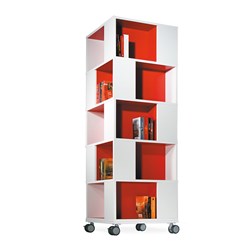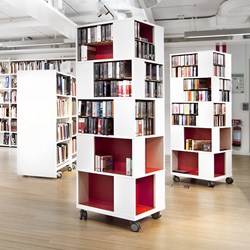 Labyrinth Display Tower