Lørenskog Public Library, Norway

Public libraries
Completed 2011

Products

Lørenskog Public Library, Norway

Public libraries
Completed 2011

Lørenskog Public Library, Norway

Public libraries
Completed 2011

Lørenskog Public Library, Norway

Public libraries
Completed 2011

Products

Lørenskog Public Library, Norway

Public libraries
Completed 2011

Products
Mission: Make the dream shelf
The new library in Lørenskog is designed by the architects Andersen & Flåte, and consists of three light and spacious floors, which best can be described as a dream for both visitors and employees. However, it is the details of the interior decoration and the shelving system that make a great difference for the user experience. 

The architects were challenged by the library manager Berit Bjørkild to design her dream shelf. The mission was to design a shelving system with shelves, which could "sell" the books, inspired by the commercial bookstores. Customized shelves, lighting and unique interior solutions should help presenting the cover of the books in an optimal way. The customized shelves tilt slightly backwards, making it possible to display the front of the books without the risk of books falling off.

In addition to the shelves tilting, each shelf from first level and upward, is placed a few centimeters deeper than the previous. The combination – plus the LED lighting – makes it easy to browse the books. The visual effect is quite noticeable.

subscribe to our newsletter
stay updated with the latest library news
Products used at Lørenskog Public Library, Norway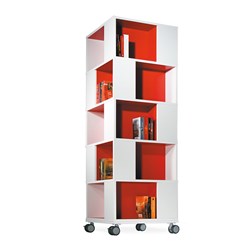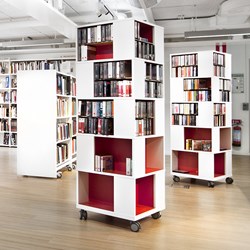 Labyrinth Display Tower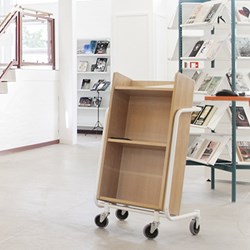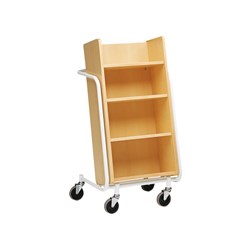 BCI Book Trolley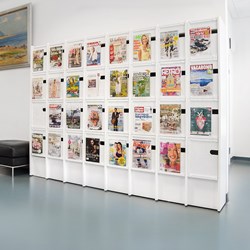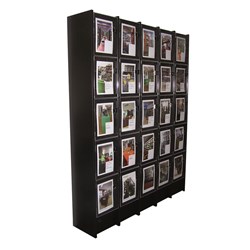 Ordrup Magazine Display Cabinet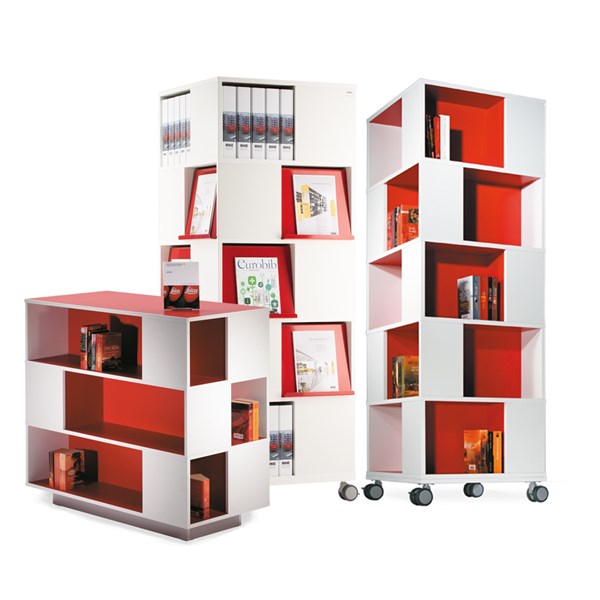 Labyrinth Series