San Sebastian Academic Library, Spain

Academic libraries
Completed 2011

San Sebastian Academic Library, Spain

Academic libraries
Completed 2011

San Sebastian Academic Library, Spain

Academic libraries
Completed 2011

San Sebastian Academic Library, Spain

Academic libraries
Completed 2011

San Sebastian Academic Library, Spain

Academic libraries
Completed 2011
Cultural infrastructure
The new centre is named Carlos Santamaría after the mathematician, philosopher, meteorologist, euskaltzale (Basqueophile) and pacifist, who was appointed Doctor Honoris Causa at the university in 1992 and was also Minister for Education in the first Basque General Council.

The curved centre with its concrete façade is mainly home for the new campus library, but the 16,600 m2 also houses language laboratories and other learning resources. The architect describes the design as "conceived as a huge container, shaped from a spontaneous outline following the natural curve of the lot. The line is the wall containing the two blocks arranged in a north-south direction, and its vertex is at the place we consider the most important: the building's main access, which opens up like a large mouth, pointing the vertex towards the sky".

A courtyard separates the two-storey building in two asymmetrical parts. The larger side accommodates the library's book collection. The other, smaller half offers study rooms and a lecture theatre. BCI delivered 17,000 running metres of the 60/30 shelving system with 40 mm end-panels and top shelves. Specially designed white book trolleys complete the interior concept.

subscribe to our newsletter
stay updated with the latest library news
Products used at San Sebastian Academic Library, Spain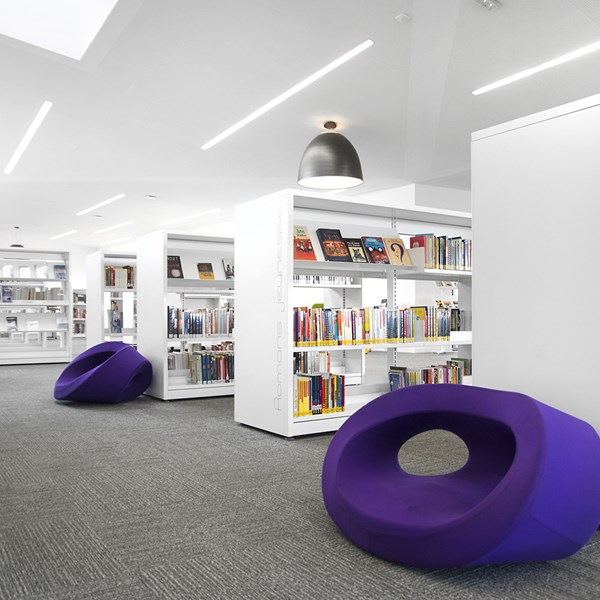 60/30 Classic Shelving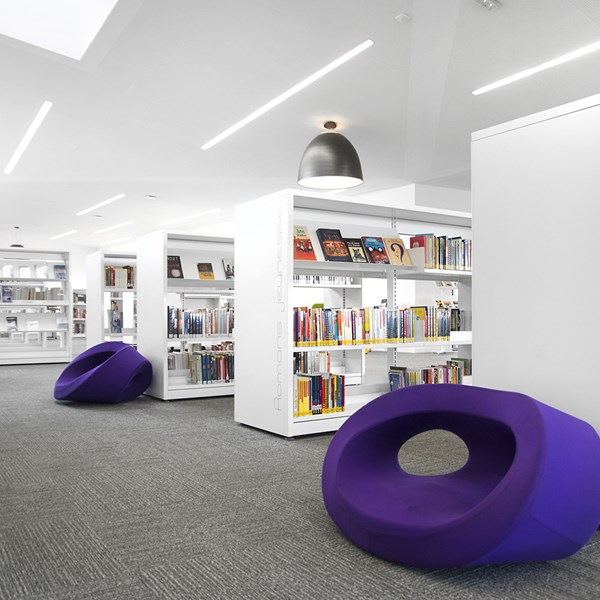 60/30 Classic Shelving