Hayridge Public Library, United Kingdom

Public libraries
Completed 2011

Hayridge Public Library, United Kingdom

Public libraries
Completed 2011

Products

Hayridge Public Library, United Kingdom

Public libraries
Completed 2011

Hayridge Public Library, United Kingdom

Public libraries
Completed 2011

Hayridge Public Library, United Kingdom

Public libraries
Completed 2011

Products

Hayridge Public Library, United Kingdom

Public libraries
Completed 2011

Products
The centre of the local community
Devon County Council's new £ 3 million 'Devon Centre' in Cullompton marks a new generation in facilities for Devon County Council. Named 'The Hayridge' by the local community, this flagship development replaces two existing council buildings in the town – the library and the adult learning centre, with a purpose built 21st century environment for information, advice, learning and culture.

The Hayridge accommodates a library, cafe, customer access point and meeting space on the ground floor with an adult learning centre, community meeting rooms and informal meeting space on the first floor. The library and cafe open out onto a beautiful landscaped garden. Also on site at the Hayridge is a "Changing Place" that provides 24/7 facilities for people with disabilities.

The new library is four times the size of the town's previous one and the building is built in line with the latest in environmental design. BCI's UK team have been involved in the design process and were responsible for the design and supply of all the graphic and signage for the building including bespoke made Braille signage.

subscribe to our newsletter
stay updated with the latest library news
Products used at Hayridge Public Library, United Kingdom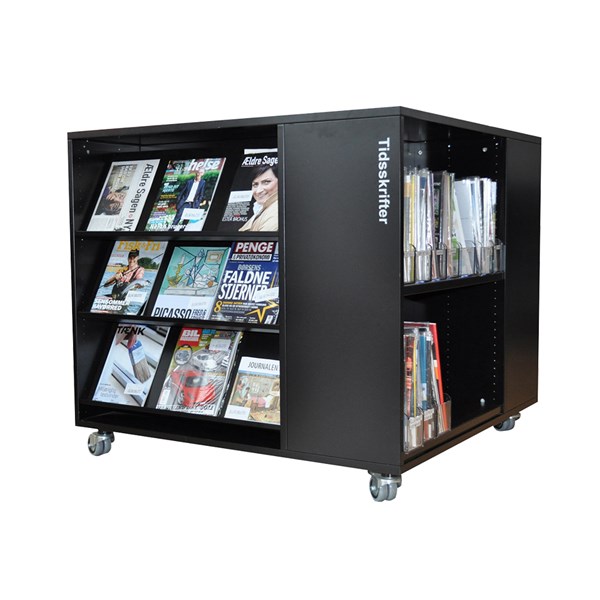 Frontline Square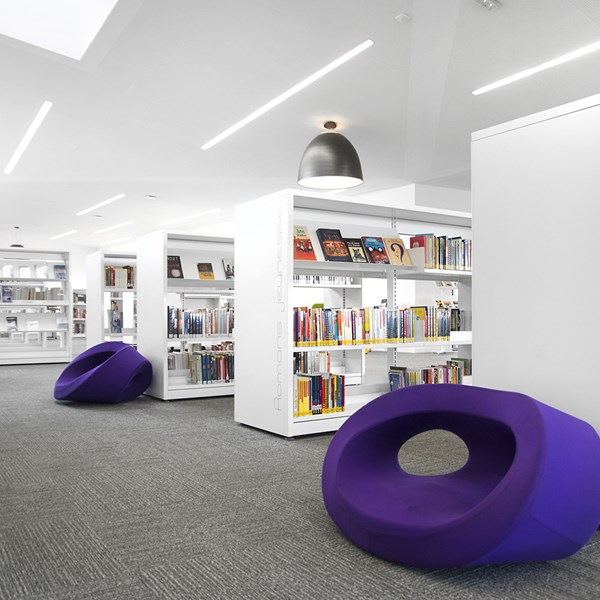 60/30 Classic Shelving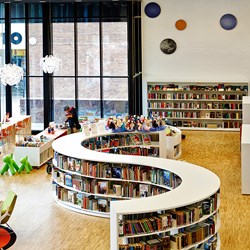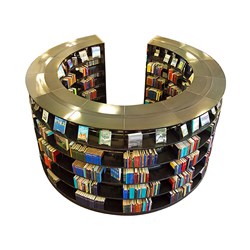 60/30 Round Shelving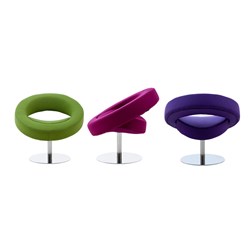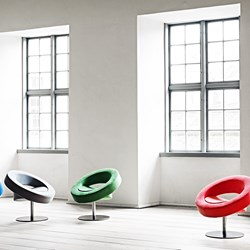 Hello Armchair